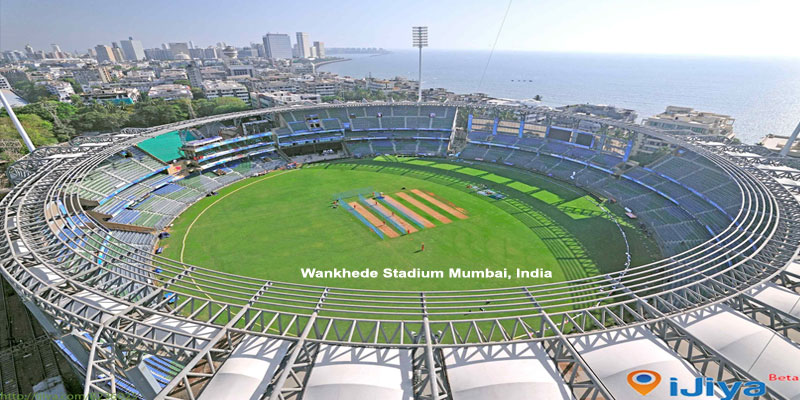 Wankede Stadium, Mumbai
The Wankhede Stadium is a cricket stadium in the Indian city of Mumbai. The Wankhede Stadium was built in 1974 and the first Test match played was between India and West Indies from 23 to 28 January 1975. The stadium now has capacity of 33,108, following renovations for the 2011 Cricket World Cup. Before the upgrade, the capacity was approximately 45,000. One of the highlights of the stadium is the suspended cantilever roofs. The Teflon fabric roof is lighter in weight and heat resistant. There is no beam support for the roof to ensure that the spectators will have a better view. On the roof there are exhaust fans which suck the hot air from the stands and allow the breeze from the West to flow in. The stadium has 20 elevators for North and South stands. The Wankhede stadium has stands named after famous Mumbai cricketers like Vijay Merchant, Sunil Gavaskar and Sachin Tendulkar. The stadium witnessed the last match of Sachin Tendulkar's international career.
The Wankhede Stadium is IPL home team of Mumbai Indians.