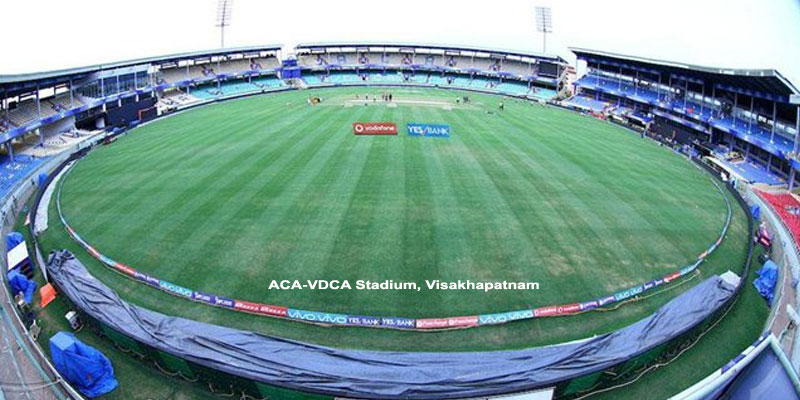 Dr. Y.S. Rajasekhara Reddy Stadium
ACA-VDCA Cricket Stadium formerly Andhra Cricket Association-Visakhapatnam District Cricket Association Cricket Stadium or ACA-VDCA Cricket Stadium is situated on the outskirts of Visakhapatnam midst scenic hills and known for the best green grass outfield and has one of the most well maintained stadium in India. The grass for out-field was specially brought from the Caribbean. In addition to this the stadium has the countries best water drainage facilities.
ACA-VDCA Cricket Stadium is a multi-purpose stadium in Visakhapatnam, India. The stadium has a two-tier architecture and designed in such a way that view of the match in action is not obstructed regardless of the seating location. This ground has one of the best batting tracks in the world and a most preferred ground of BCCI to host ODI and other league matches.