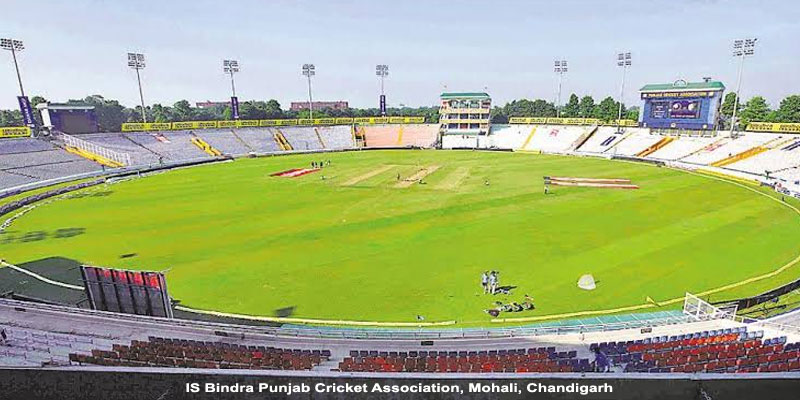 PCA Stadium, Mohali, Chandigarh
The Punjab Cricket Association Stadium is located in Mohali, near Chandigarh. It is popularly referred to as the Mohali Stadium. The stadium is a world-class stadium and has an official capacity of 26,950 spectators. Mohali pitch is the one of the greenest pitches of India and as the outfield is lush green, the ball keeps its shine for a long time and allows the fast bowlers to exploit the conditions at the most. The Mohali pitch is also known to slow down later on and become batting paradise.
The floodlights here are unconventional compared to other cricket stadiums, in that the light pillars are very low in height. This is to avoid aircraft from the nearby Chandigarh airport colliding with the light pillars. That is the reason behind of stadium has 16 floodlights.
It was inaugurated with a ODI match between India and South Africa during the Hero Cup on 22 November 1993. The stadium is home to the Punjab team and IPL King XI Punjab team (Mohali franchisee).