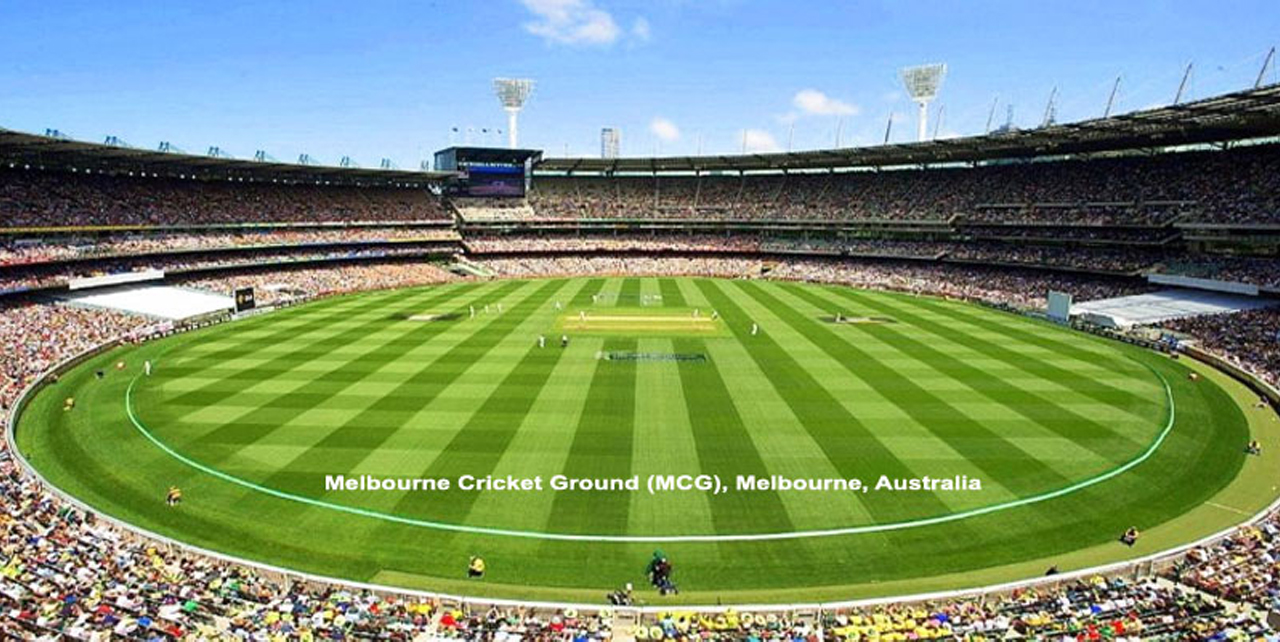 Melbourne Cricket Stadium, Australia Profile
With a capacity of 100,000 people, the Melbourne Cricket Ground (MCG) is the largest stadium in Australia, and the world's 2nd largest cricket stadium after Narendra Modi Stadium, Ahmedabad, India. Melbourne Cricket Ground is Located in Yarra Park, Melbourne, Victoria about 1km from Melbourne's city centre.
Melbourne Ground is replete with a Gallery of Sport, two giant electronic scoreboards, and a vast array of corporate and media facilities. The MCG is the home of the Melbourne Cricket Club and there are few events in the Australian sporting calendar that evoke as much passion as the Boxing Day Test match, between Australia and a visiting team such as England, South Africa or India. Test matches run for five days.
The MCG is listed on the Victorian Heritage Register and was included on the Australian National Heritage List in 2005.