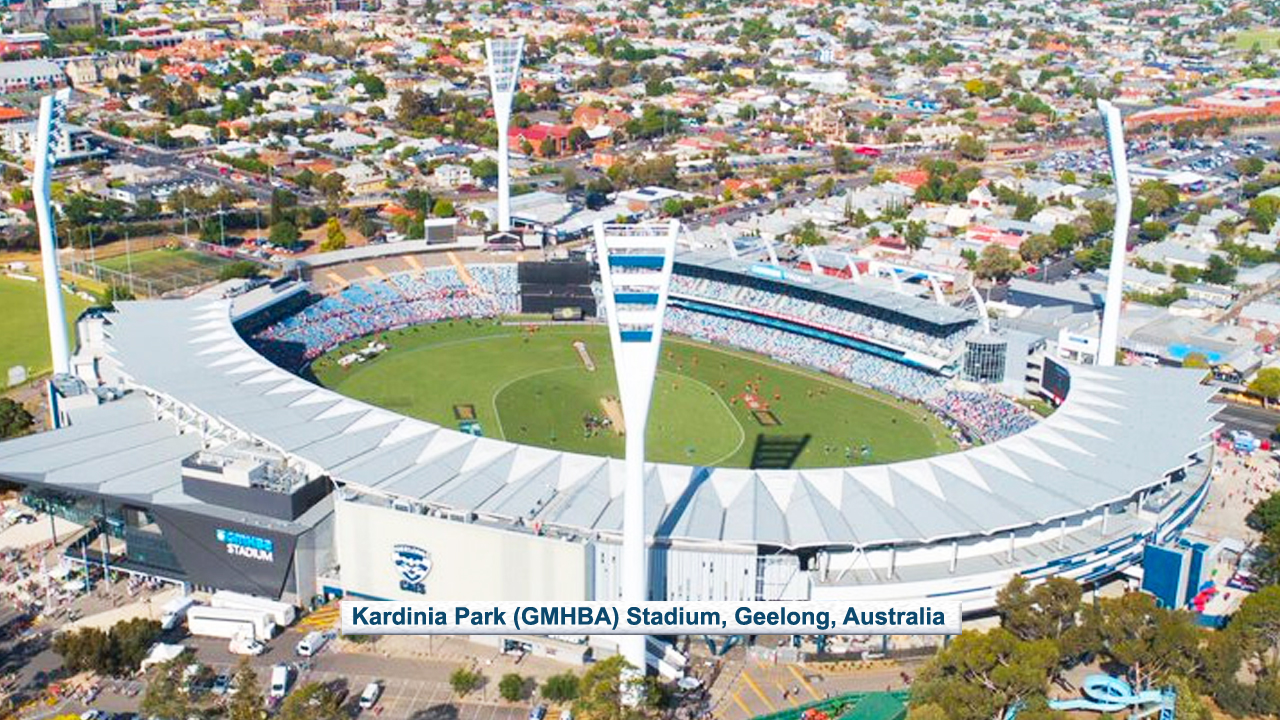 Kardinia Park Stadium, Geelong Profile
Kardinia Park built in 1941 (also known as GMHBA Stadium due to naming rights) is a sporting and entertainment venue located within Kardinia Park, South Geelong, in the Australian state of Victoria. The stadium, which is owned and operated by the Kardinia Park Stadium Trust, is the home ground of AFL club Geelong Football Club. The capacity of Kardinia Park is 36,000, making it the largest-capacity Australian stadium in a regional city.
The stadium features six grandstands, including the Brownlow Stand, the Players Stand (9,340 seats), the Premiership Stand (4,714 seats) and the Reg Hickey Stand on the outer wing which seats 6,098.
In 2016, it was announced that international cricket would be played at the ground for the first time. The ground hosted second T20 International between Australia and Sri Lanka on 19 February.
Since January 2018, the stadium has been commercially named GMHBA Stadium.