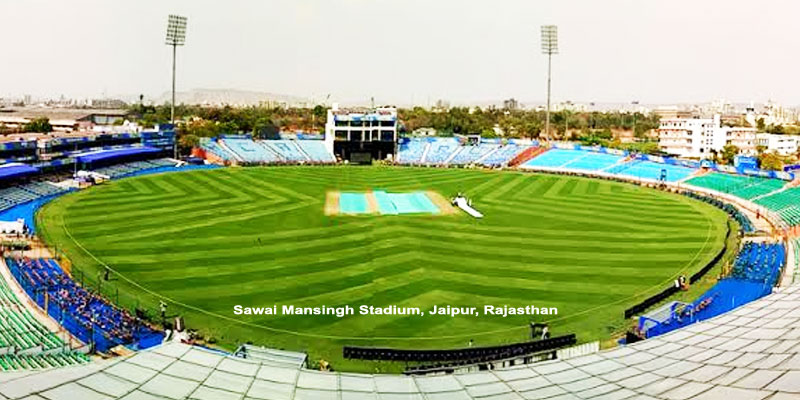 Sawai Mansingh Stadium, Jaipur
Owned by Rajasthan State Sports Council, Sawai Mansingh Stadium is located Near Ambedkar Circle Janpath, Jaipur, Rajasthan, India. The stadium was built during the reign of Maharaja Sawai Man Singh II who was also known as SMS, hence the name of the SMS Stadium. It is situated at one corner of the Rambagh Circle. Jaipur had made its international debut with an india-Pakistan ODI in 1983-84 and it also hosted World Cup matches in 1987 and 1996. The last ODI played on the ground is between India and Australia on October 2013.
The Sawai Mansingh Stadium hosted IPL Rajasthan Royals team during 2008 to 2013.