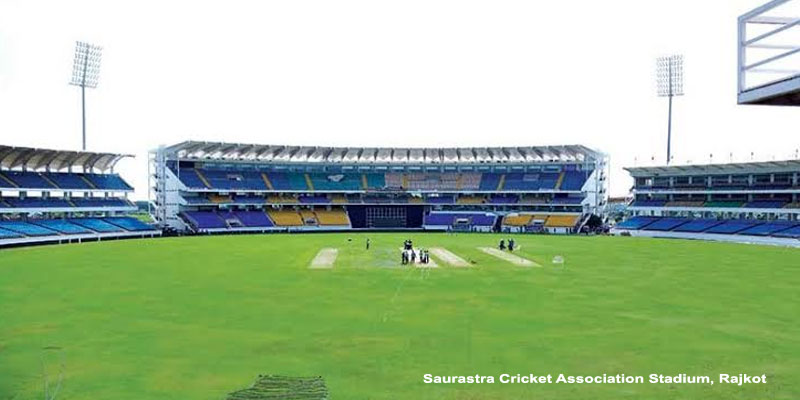 Saurastra Cricket Stadium, Rajkot Profile
Saurastra Cricket Stadium, Rajkot is located at Khandheri, Rajkot, Gujarat, India. The construction of stadium began in 2006 and almost 75 crores was spent. A land of 30 acres was sanctioned in 2004 near the Jamnagar highway to build this state-of-the-art cricket stadium. The media box at the venue resembles the one at Lord's and also for the spectators to move freely, there are several aisles between the seats. It also caters as a sporting complex to various other sports like badminton, volleyball and basketball.
Saurastra Stadium holds together more than 60 hospitality boxes, but the SCA are against selling the tickets to corporates and only give them during an international game. The Ranji home team players Cheteshwar Pujara and Ravindra Jadeja scored triple hundreds on this batsmen-friendly wicket.
The stadium plays hosts for Saurashtra Cricket Association (SCA) along with the Madhavrao Scindia Cricket Ground.