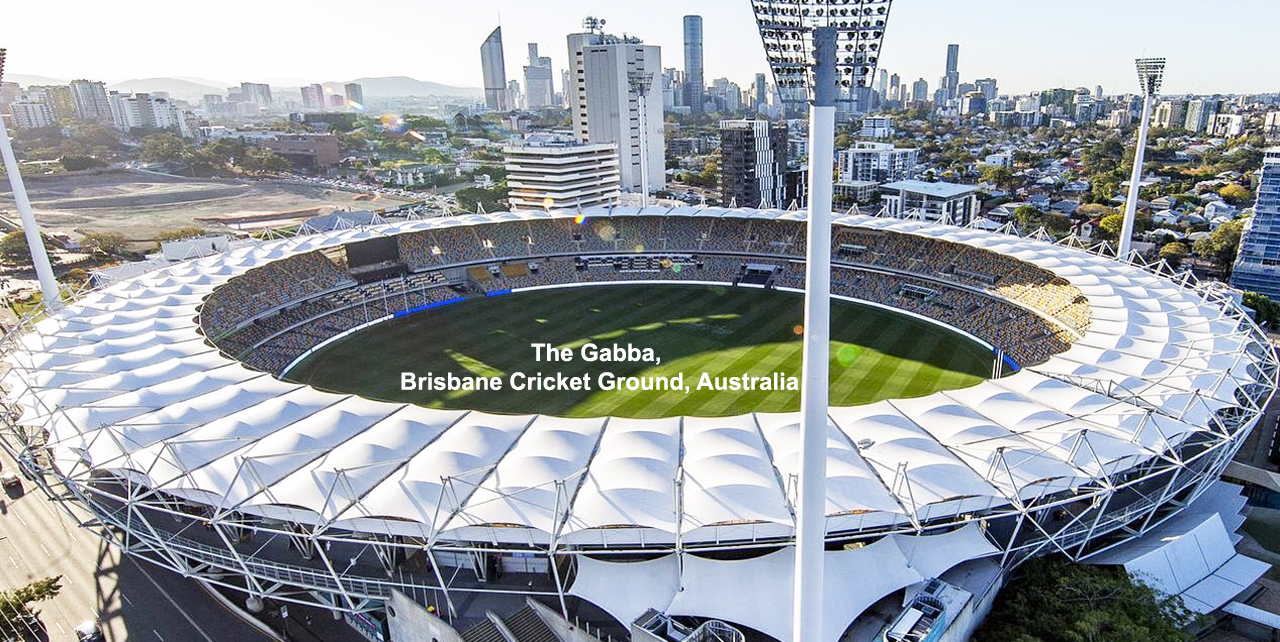 The Gabba, Brisbane, Australia Profile
Located in the countryside of Woolloongabba, Brisbane, the capital of Queensland, Australia. The Gabba is Brisbane's premier oval sports stadium. The 42,000-capacity venue "The Gabba" was traditionally known as the Brisbane Cricket Ground, but now officially known as The Gabba, named after the suburb in which it is located - Woolloongabba.
The Gabba has hosted athletics, Australian rules football, baseball, concerts, cricket, cycling, rugby league, rugby union, Association football and pony and greyhound racing.
The Gabba is considered to be the truest wicket available in Australia. It generally offers healthy bounce and carry to the quicks while the stroke-makers thrive on the consistent bounce available.
The Gabba usually hosts the first Test match of the season every November. Since its first Test in 1931. It also holds the distinction of being the first Australian venue to host a T20I.