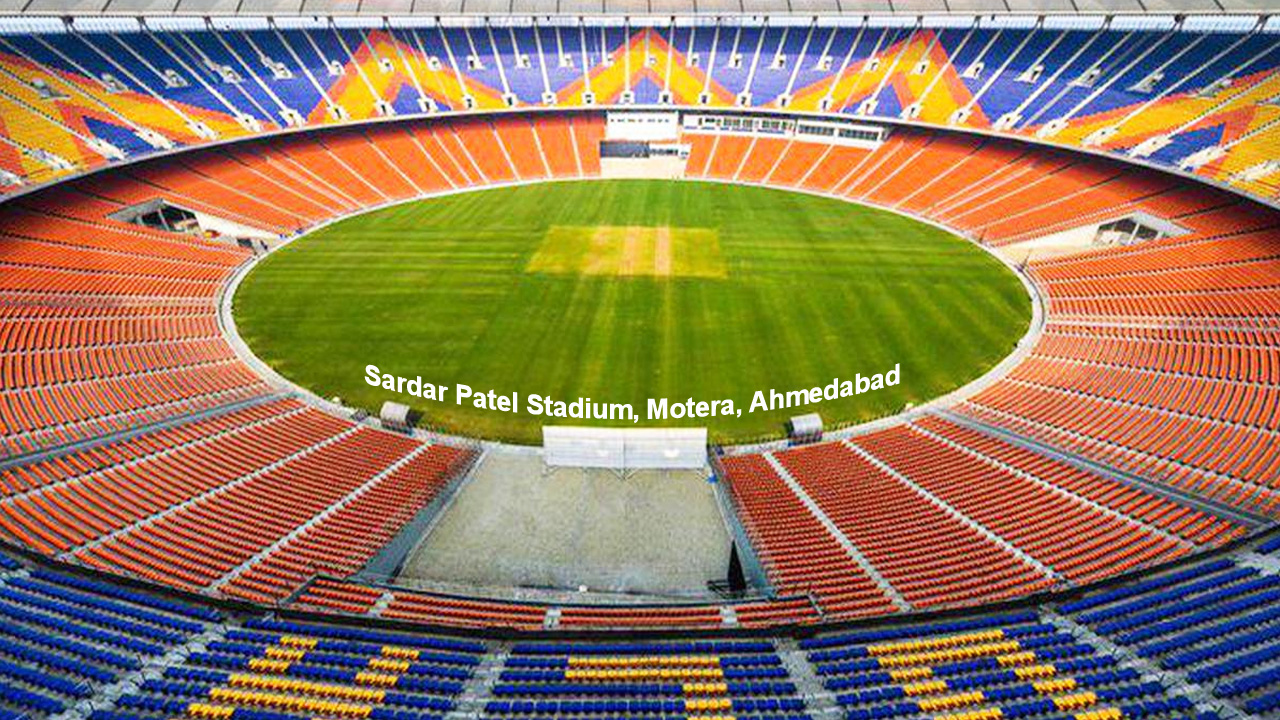 Sardar Patel Stadium, Motera, Ahmedabad
Built on the banks of the Sabarmati river on the outskirts of Ahmedabad, Sardar Patel Gujarat Stadium is one of the premier cricket stadiums of India. Formerly known as the Gujarat Stadium, the ground was renamed in tribute to Sardar Vallabhbhai Patel, India's first Home Minister and Deputy Prime Minister. Because of its location, the stadium is commonly called 'Motera Stadium'. Sardar Patel stadium is owned by Gujarat Cricket Association and comes under the aegis of the West Zone. It is equipped with floodlights for day-and-night games and is a regular venue for Test cricket and One Day Internationals matches.
The new stadium was built after the old Sardar Patel stadium, with a seating capacity of 53,000, was pulled down in 2015. The foundation stone had been laid in January 2017. The Motera stadium was designed by M/s Populus, the architecture firm that designed Australia's Melbourne Cricket Ground. The stadium is built at a cost of Rs 700 crore.
After renovation, the new Sardar Patel stadium will be the biggest cricket ground surpassing the Melbourne Cricket Ground's capacity of 1,00,000 people. The new Sardar Patel stadium Spread across 63 acres, the 1,10,000-seat capacity is almost double that of its old capacity. The stadium's parking can accommodate over 3,000 cars and 10,000 two-wheelers.
The seating bowl, according to the stadium's main architect, provides each spectator with a full unobstructed view of the field. Apart from this, the seating bowl also has 76 corporate boxes, four-team dressing rooms and associated facilities, a state-of-the-art club and an Olympic-size swimming pool.
The stadium has been witness to some memorable Indian feats - Sunil Gavaskar got to his 10,000 Test runs here, against Pakistan in 1986-87, and seven years later, Kapil Dev nailed his 432nd victim to go past Richard Hadlee as Test cricket's leading wicket-taker.
Sardar Patel Gujarat Stadium is also the adopted home of the IPL franchise Rajasthan Royals.