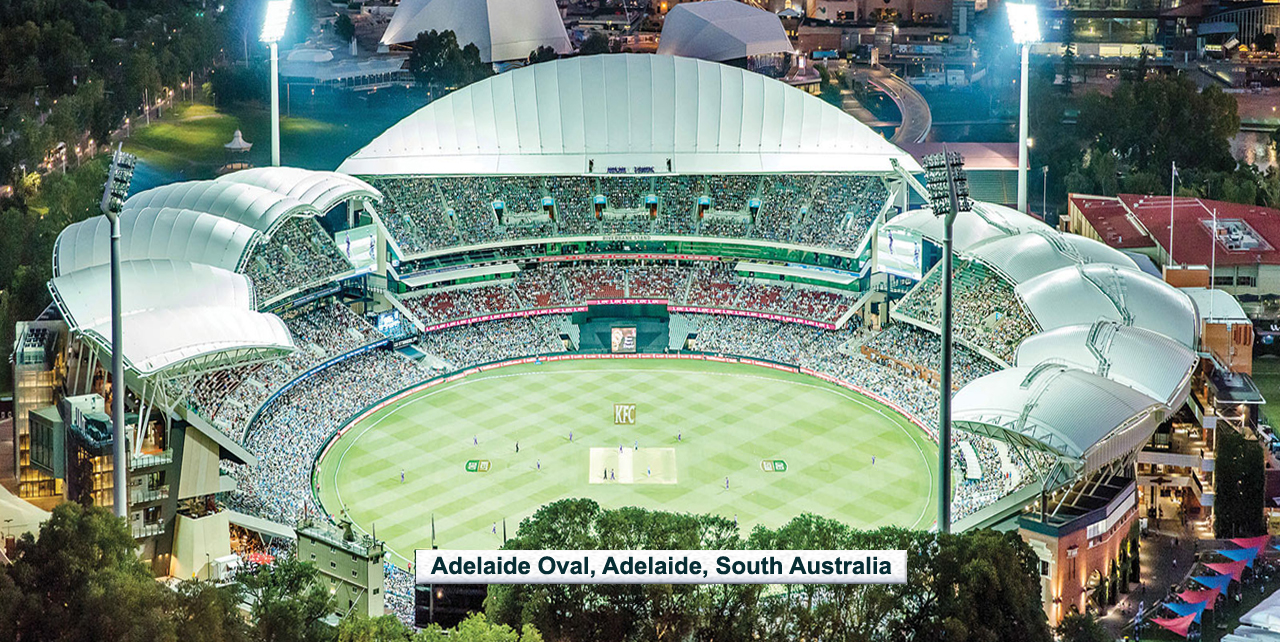 Adelaide oval, South Australia Profile
Adelaide Oval is South Australia's largest stadium, situated in Adelaide, South Australia between city centre and North Adelaide in parklands with a capacity of 53,583. The stadium was established in the year 1871 and is one of the older stadiums.
Adelaide Oval is located on the edge of the CBD and as part of the Riverbank master plan. The inner-city venue was transformed with a complete redevelopment concluding in 2014, converting the historic ground into a world-class stadium, while retaining historic elements including the hill and scoreboard. The stadium has been used to host a number of sports such as Cricket, football, rugby etc.
Adelaide Oval's integral pitch was generally very good for batting, and offering little assistance to bowlers until the last day of a match. Since the redevelopment in 2013, a drop-in pitch has been used at the venue. Adelaide Oval has long been regarded as one of the more picturesque Test cricket venues in the world.