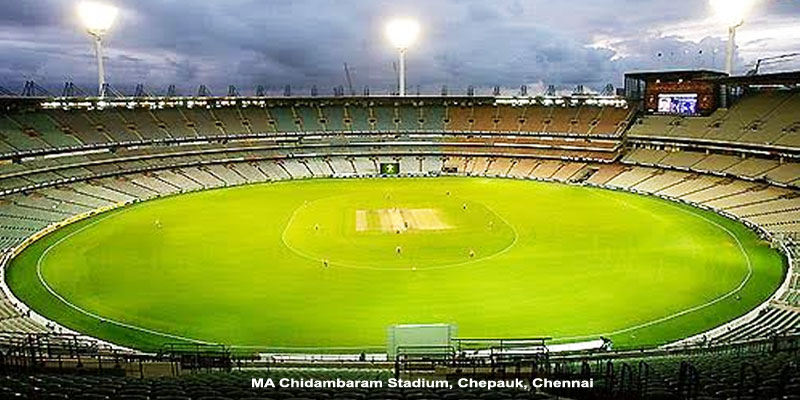 MA Chidambaram Stadium, Chennai
The MA Chidambaram Stadium or Chepauk Stadium is a cricket stadium located in Chennai, India. The stadium is located at Chepauk, a few hundred meters from Marina beach along the Bay of Bengal. The stadium was established in 1916 and it the oldest continuously used cricket stadium in the country. Named after M.A.Chidambaram, former President of BCCI, the stadium was formerly known as Madras Cricket Club Ground.
MA Chidambaram Stadium hosted its first ever international game in 1934, a Test match between India and England. It is the home ground of the Tamil Nadu cricket team and IPL team Chennai Super Kings.