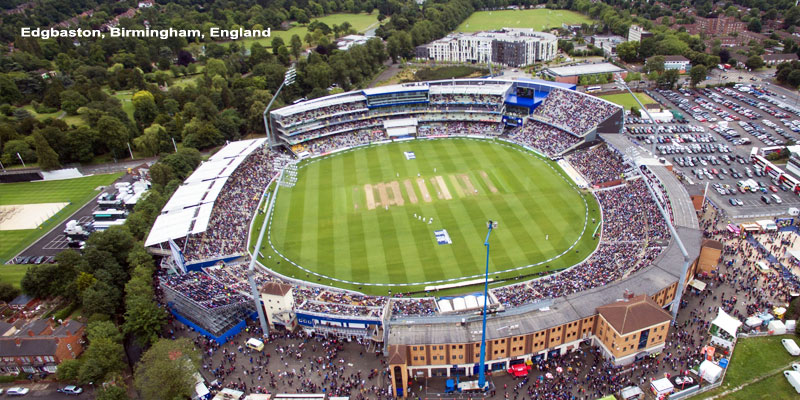 Edgbaston, Birmingham, England
Warwickshire County Cricket Club is based at the Edgbaston Cricket Ground, the area historically being part of Warwickshire. As well as hosting regular county matches, the ground plays host to the England cricket team during one day internationals and test matches.
The area also has a world class tennis venue; The Edgbaston Priory Club. The DFS Classic for female players has been held there every year since 1982 and some of the world's top players participate. The tournament is part of the WTA Tour and wins count towards world rankings. The oldest lawn tennis club in the world, the Edgbaston Archery and Lawn Tennis Society, founded in 1860 is nearby. There is also a members-only golf course which offers views over the southern part of the suburb. Edgbaston Croquet Club has been located in the area since 1915.