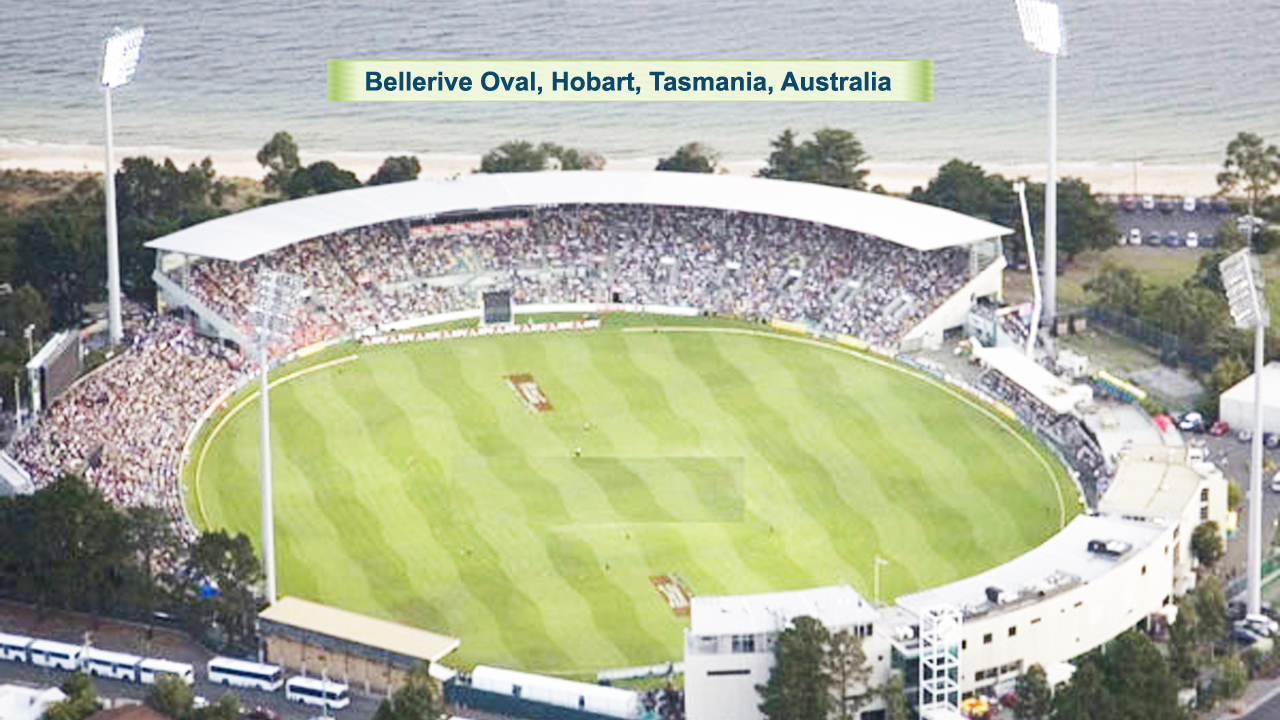 Bellerive Oval, Hobart Stadium Profile
Opened in 1914, Bellerive Oval is also known as Blundstone Arena, their sponsor name. It is located in the City of Clearence on the eastern side of Hobart, Tasmania. In 1977, the Tasmanian Cricket Association decided to choose Bellerive Oval as their home ground.
The dimension to the oval are 175m x 135m similar to those of the MCG, but has slightly shorter square boundaries. Pitches at the ground often prove slow in pace early and then gradually flatten out. To allow for day-night matches to be played at the venue, four light towers were installed in 2009.
The first international game was played between Sri Lanka and New Zealand, an ODI in 1988. The Oval is also the home for North Melbourne Football Club, the AFL (Australian Football League) team.