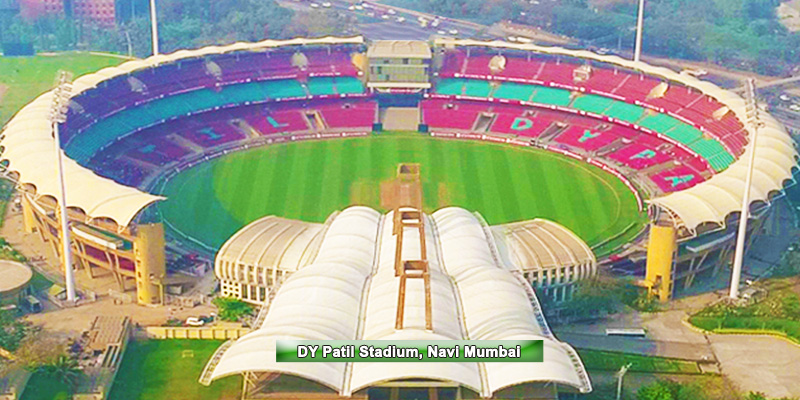 DY Patil Sports Stadium, New Mumbai Profile
The DY Patil Stadium is owned by the DY Patil Sports Academy also known as DY Patil Sports Stadium is a cricket and football stadium at D. Y. Patil campus at Nerul in Navi Mumbai, Maharashtra, India. The Stadium was constructed by Hafeez Contractor, a leading Indian architect. DY Patil Stadium is Mumbai's third, and newest, full-fledged cricket stadium stands out for its design and its spectator-friendly seating arrangements. The capacity of 55,000 makes it the third-largest cricket ground in India after the Narendra Modi Stadium, Ahmedabad and Eden Gardens, Kolkata.
The stadium is located at a considerable distance from the heart of the city but that is also an advantage, as space is no constraint - it even has a small practice ground with 12 wickets. The stadium also has other facilities including 9 tennis hard courts, 4 indoor badminton courts, and an Olympic sized swimming pool.
The stadium was officially inaugurated on 4 March 2008 and was briefly the home ground for IPL team Mumbai Indians. It hosted three IPL matches for the Mumbai Indians and has also hosted the 2008 Indian Premier League Final and 2010 Indian Premier League Final.