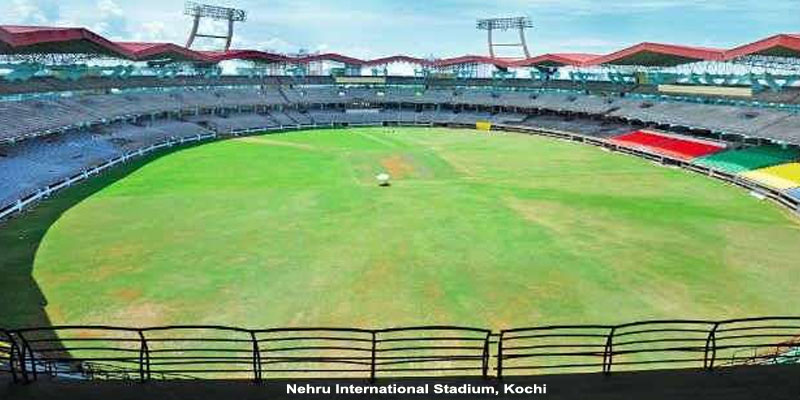 Nehru International Stadium, Kochi Profile
Jawaharlal Nehru International Stadium locally known as Kaloor International Stadium is a multipurpose international stadium situated in Kochi, Kerala. The stadium has a capacity of 60,500 spectators making it one of the largest stadiums in India. The capacity can be stretched to 75,000. The stadium was built in 1996 by the Government of Kerala with Greater Cochin Development Authority (GCDA).
The most innovative aspect of the stadium is its unique lighting towers of 2 kW Floodlights which when switched on fully can provide lighting levels for HD telecast. The Structure of the tower is itself one of a kind in India. The stadium acts as the home ground for teams including Kerala cricket team, Kerala Blasters FC (Indian Super League).