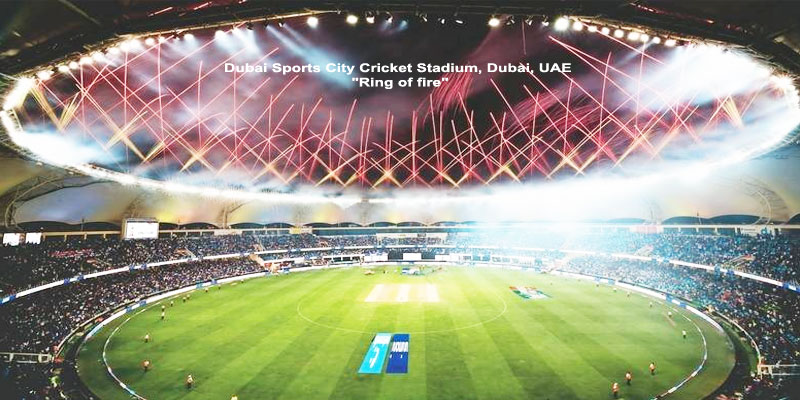 Dubai Sports City Cricket Stadium
Dubai Sports City Cricket Stadium is also known as Dubai International Cricket Stadium situated in Dubai, United Arab Emirates. The stadium is also described as "Ring of fire". The stadium is lit by more than 350 floodlights and designed such that prevent any distracting shadows of the players during day/night matches. This world class stadium is an ideal venue for playing under floodlights day/night matches.
The stadium has capacity of 25,000 seat and state-of-the-art facilities for players, match officials, VIPs, spectators and the media.