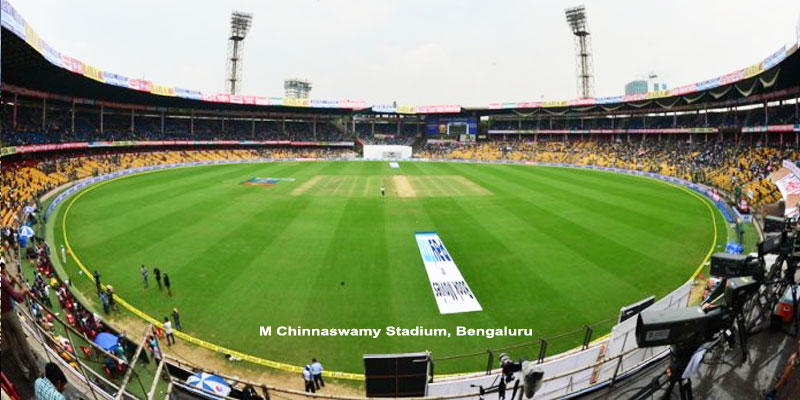 M Chinnaswamy Stadium, Bengaluru Profile
The M Chinnaswamy Stadium, located in Bengaluru, Karnataka, is one of the best cricket stadiums of India. Flanked by the picturesque Cubbon Park, Queen's Road, Cubbon and uptown MG Road, this four decade old stadium is situated in the heart of the city of Bangalore. Formerly known as the Karnataka State Cricket Association (KSCA) stadium, the ground was later rechristened in tribute to Mr. M. Chinnaswamy, who had served the KSCA for four decades and was also president of the Board of Control for Cricket in India (BCCI) from 1977–1980. This stadium has a seating capacity of around 36,000. Floodlights were first installed at this stadium for the 1996 Wills World Cup.
M Chinnaswamy Stadium is the home ground of the Karnataka state cricket team and the IPL franchise Royal Challengers Bangalore.