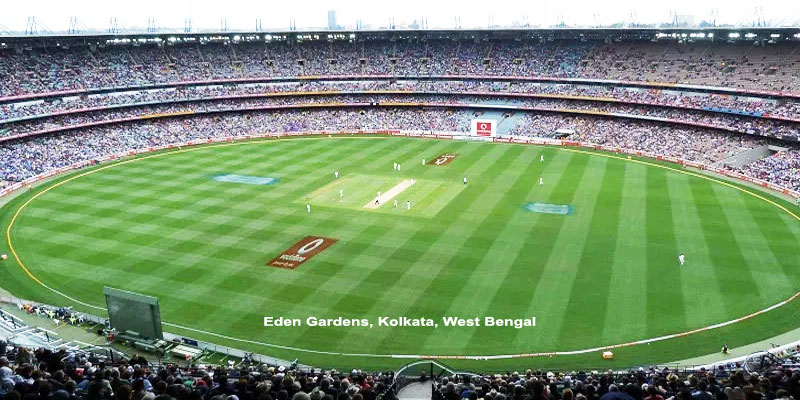 Eden Gardens Stadium, Kolkata
Eden Gardens Stadium located in Kolkata, West Bengal is one of the biggest sporting centers of India. Eden Garden holds a special place of interest in the history of Indian cricket. At one stage stadium holds more than one lakh people capacity, has now been reduced to a little more than 66,000 after the stadium underwent renovation before the 2011 World Cup.
Eden Gardens Stadium hosted its first Test in 1934, with India hosting England. While the Test match came early, it had to wait until 1987 to host its first ODI, against Pakistan.