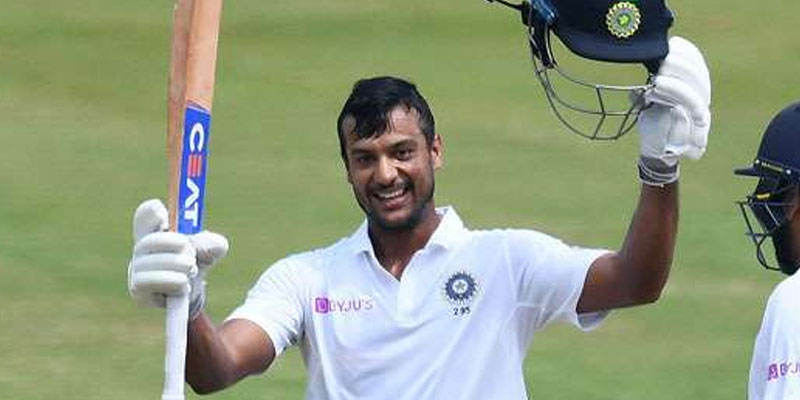 Mayank Agrawal's 150 runs in 1st inning and 62 runs in 2nd inning, Ajaz Patel's 14 wickets in match with 10 wickets haul and Ravi Ashwin's 8 wickets in match were highlights of the match. But, India registered huge win by 372 runs and won 2-match test series by 1-0. Mayank Agrawal declared man of the match and Ravi Ashwin declared player of the series as well...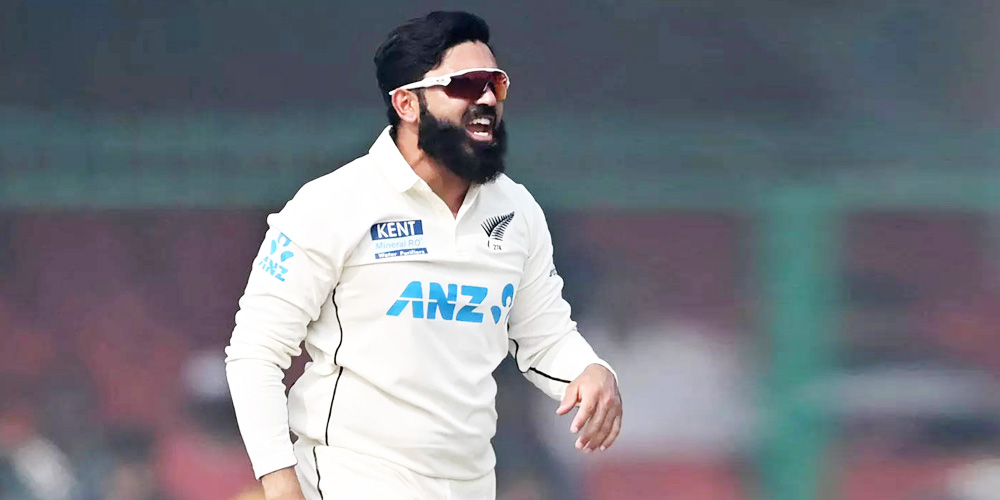 India resume batting with 221/4 and all out scoring 325 runs. Mayank Agrawal made 150 runs and Axar Patel contributed well 52 runs. Ajaz Patel bowled record breaking spell and took all ten wickets. This happens only 3rd time in history of Test Cricket. New Zealand came into bat and all out scoring just 62 runs. Mhd Siraj with 3 wkts and R Ashwin with 4 wkts were top bowlers for India. India were 69/0 at stumps Day-2 and lead by 332 runs...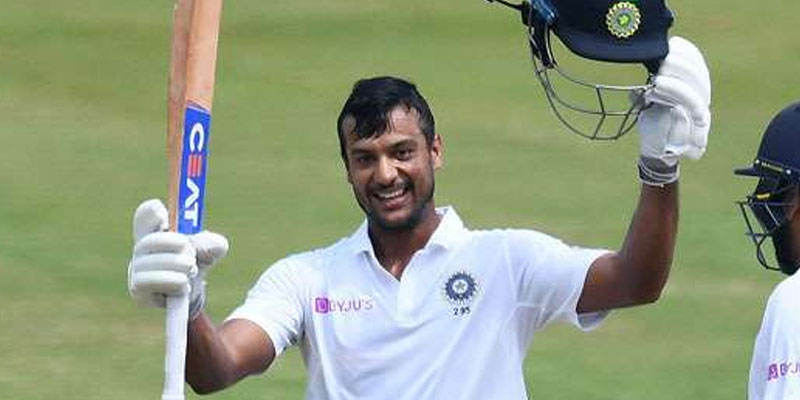 India won the toss and opted to bat first. Mayank Agrawal's wonderful unbeaten 120 runs and Shubhman Gill's 44 runs helps India to a 221/4 at stumps day-1. Pujara and Kohli gone for duck. Wriddhiman Saha is in middle scoring 25 runs. Ajaz Patel bowled well and took all four wickets for New Zealand...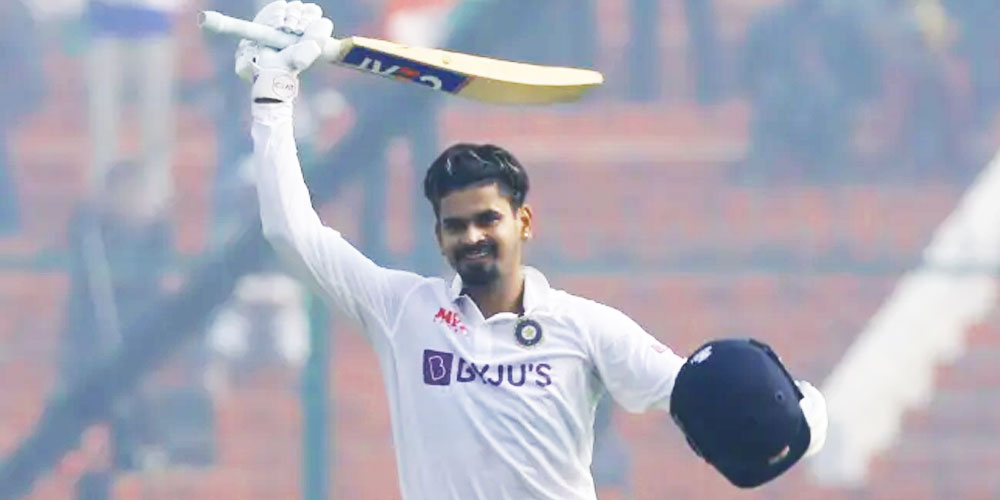 From 4/1 at stumps Day-4, Following 284 runs target, New Zealand team managed to score 165/9 ans match drawn. Tom Latham with 52 runs were top scorer for New Zealand. RA Jadeja took 4 wickets for India. SS Iyer declared man of the match for his wonderful batting performance. 2-match test series level 0-0 as well...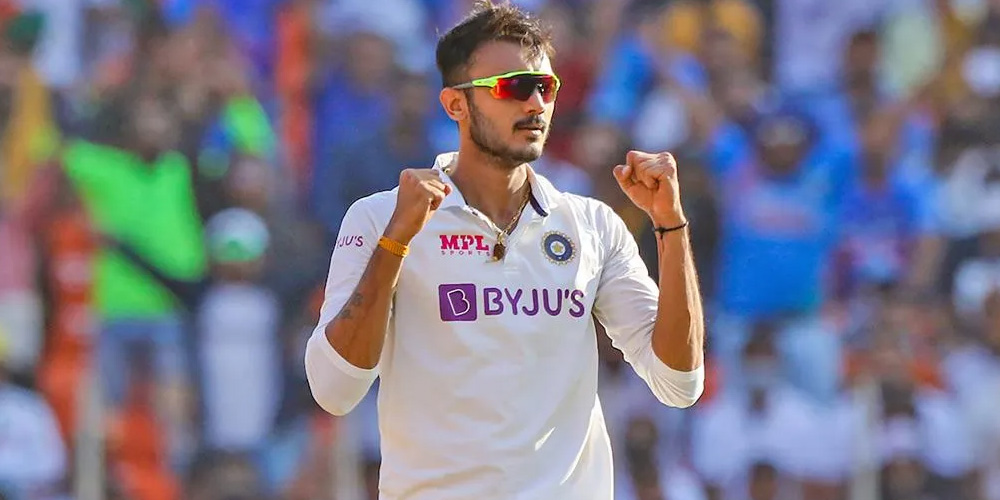 From 14/1 at stumps Day-3, India declared 2nd inning scoring 234/7 just after tea break. SS Iyer played well and made 65 runs. WP Saha also contributed well unbeaten 61 runs for India. Southee and Jaimenson took 3 wickets each for New Zealand. New Zealand were 4/1 at stumps day-4...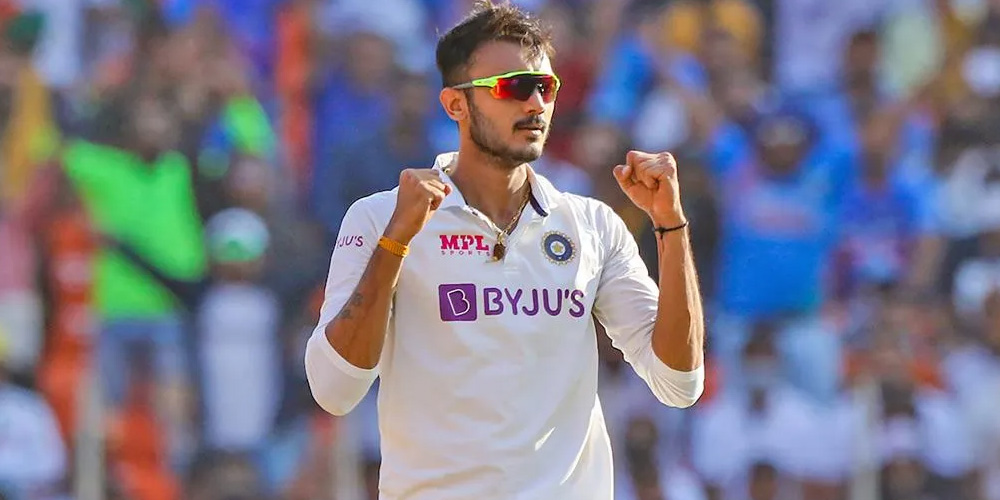 From 129/0 at stumps Day-2, New Zealand team all out scoring 296 runs in 142.3 overs. Tom Latham with superb 95 runs and Will Young with 89 fantastic runs were top scorers for New Zealand. Axar Patel bowled excellent bowling and claim his 5th five for in his 4th test this year. Ashwin also took 3 wickets. India were 14/1 and lead by 63 runs at stumps day-3...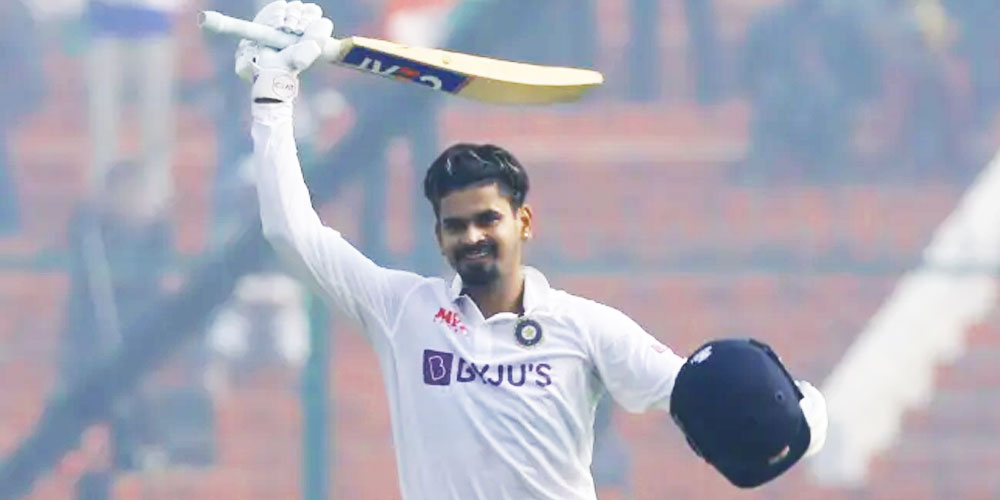 From 258/4 at stumps Day-1, team India all out scoring 345 runs. SS Iyer with maiden century contributed well with 105 runs. Tim Southee bowled well today and ended 5 for 69 for New Zealand. Batting in 1st inning, New Zealand got confident start with Tom Latham & Will Young played well against India's spin trio. Both remained not out scoring 50 and 75 runs. New Zealand were 129/0 at stumps day-2...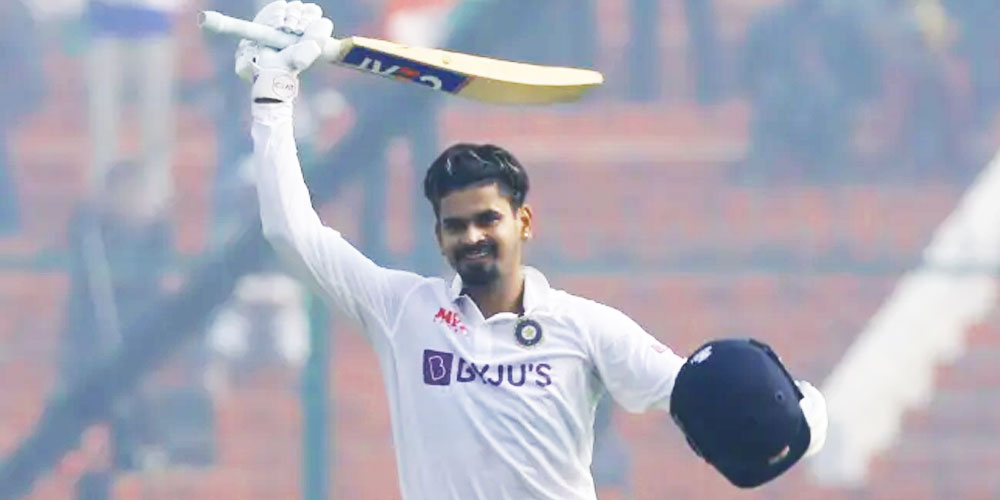 Opting to bat first, India lost MA Agrawal early scoring 13 runs. Shubhman Gill bated well and made 52 runs. Pujara made 26 and Rahane made 35 runs. India were 145/4 at one stage. SS Iyer and RA Jadeja came in middle and played wonderful cricket. SS Iyer with 75* runs and RA Jadeja with 50* runs led India to a 258/4 at stumps Day-1. Kyle Jamieson bowled well and took 3 wickets for New Zealand...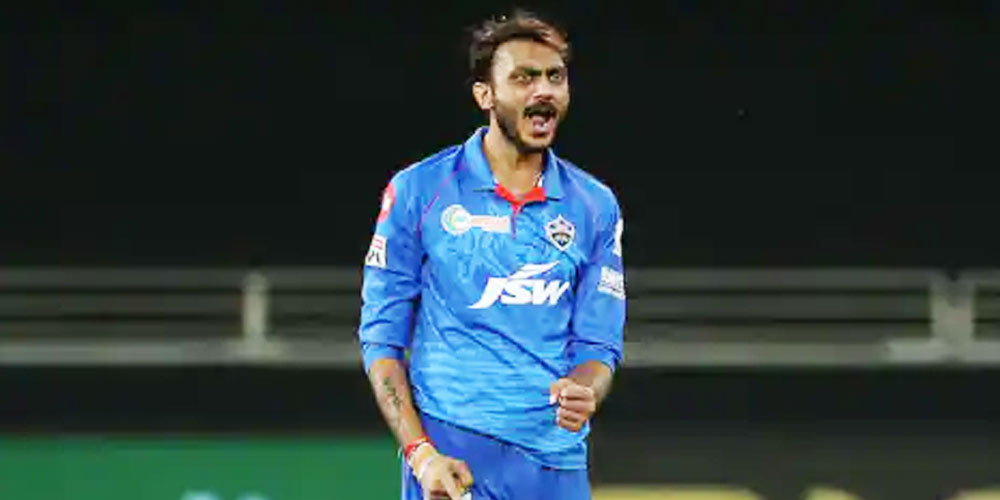 Following huge target of 185 runs, New Zealand most batsmen failed to bat well and all scoring just 111 runs in 17.2 overs and lost the match by huge margins of 73 runs. Martin Guptill played well and made 51 runs. Axar Patel bowled superbly and took 3 wickets of just 9 runs. He declared man of the match. India won 3-match series 3-0...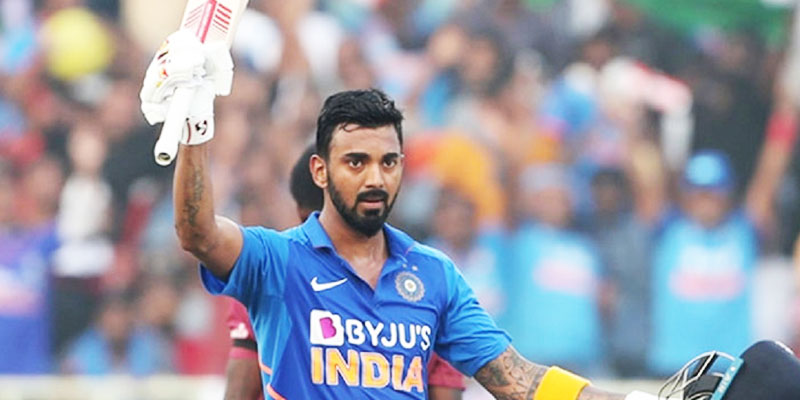 India with Rohit and KL Rahul's 117 runs 1st wicket stand got wonderful start. KL Rahul smashed 49 balls 65 runs and Rohit made 36 balls 55 runs with 5 massive sixes. India made chase easily in 17.2 overs and won by 7 wickets. Tim Southee bowled well for NZ and took 3 wickets of 16 runs. Harshal Patel declared man of the match. India led the 3-match series 2-0 as well...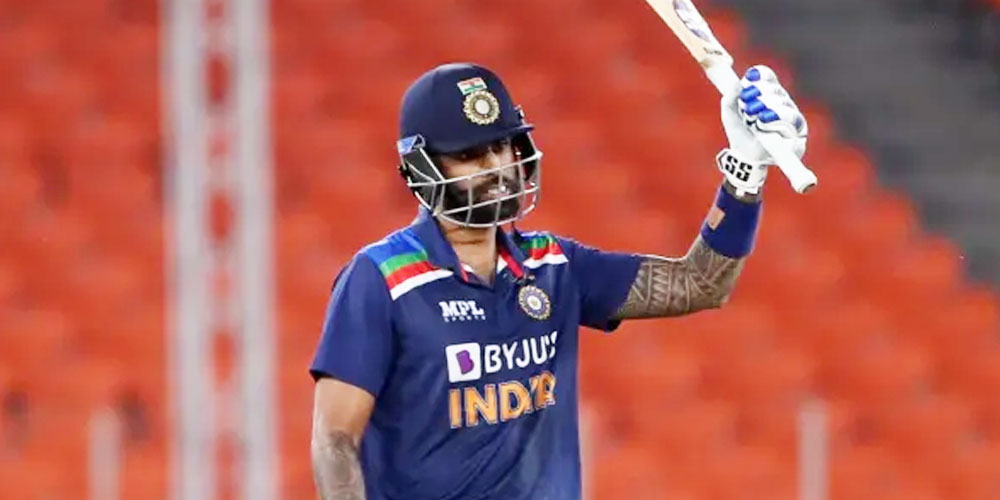 New Zealand lost Daryl Mitchell for no score in very first over.Mark Chapman's 50 balls 63 runs and Martin Guptill's 42 balls 70 runs led New Zealand set 165 runs target for India. India with Rohit Sharma's 48 runs and Suryakumar Yadav's quick 40 balls 62 runs made chase given target in 19.4 overs and won by 5 wickets. Suryakumar declared man of the match...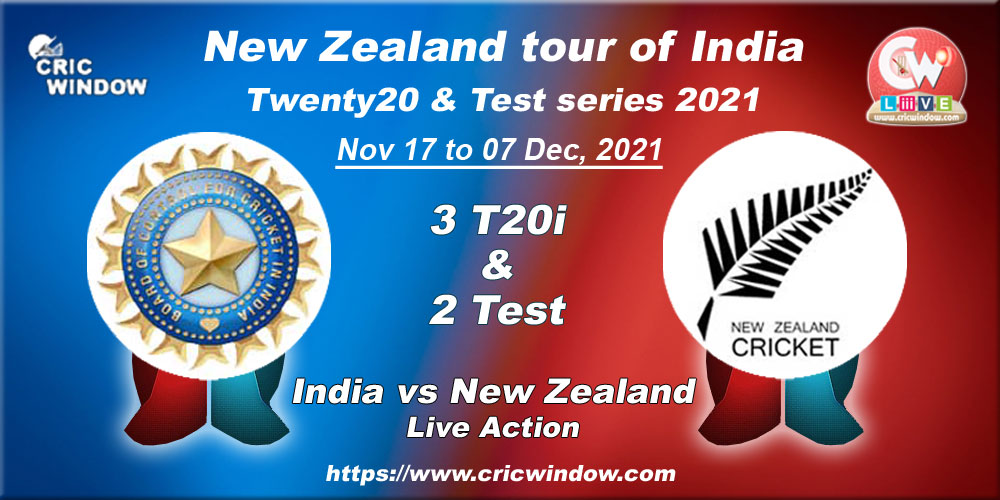 New Zealand will play three twenty20i and two test matches series against India in November-December 2021. India vs New Zealand series will be played after T20 worldcup. Ttwo test & three twenty20 international match will be played between two teams...
More Cricket News