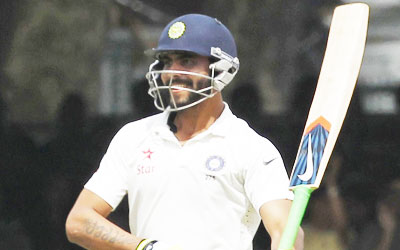 India made required 87 runs before lunch having lost 2 wickets and won the match by 8 wickets. India won the series 2-1 and registered 4th series win in the season as well. India holds the No.1 Team ranking in Test ranking as well. RA Jadeja declared man of the match for his all round performances with 63 runs and picked up 4 wickets in the match....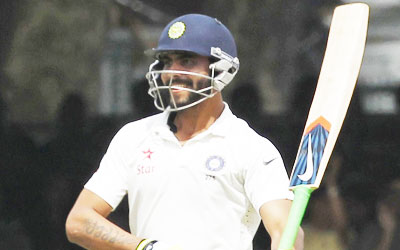 India got 32 runs lead over Australia in 1st inning. Australia came into bat in 2nd inning and all out scoring just 137 runs in 53.4 overs. UT Yadav, R Ashwin and RA Jadeja bowled excellent spells and picked up three wickets each. India got 106 runs to win the match and 4-match test series as well...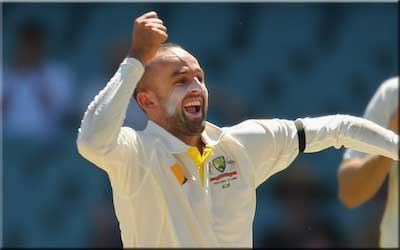 Pujara and KL Rahul smashed fifties but got out scoring 57 and 60 runs respectively. AM Rahane also left the field scoring 46 runs. N Lyon trouble middle orders well and got four Indian batsmen with impressive bowling. India were 248/6 at stumps and still trailed by 52 runs of Australian 1st inning 300 runs...
Australia were in good position till lunch. But, after lunch Warner got out scoring 56 runs. Left arm chinaman Kuldeep picked up four wickets and put Australia in trouble. SPD Smith completed his 3rd hunderd and got out scoring 111. Australia all out scoring 300 runs. India were 0/0 at stumps day-1...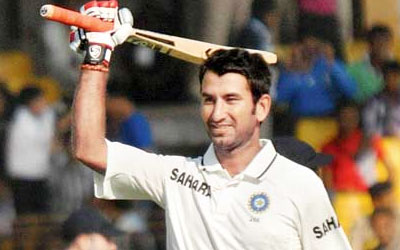 Shaun Marsh and Peter Handscomb played outstanding innings for Australia and drawn the match at the end of the day with excellent bating. Australia ended with 204/6 and easily drawn the match. 2-match series level 1-1....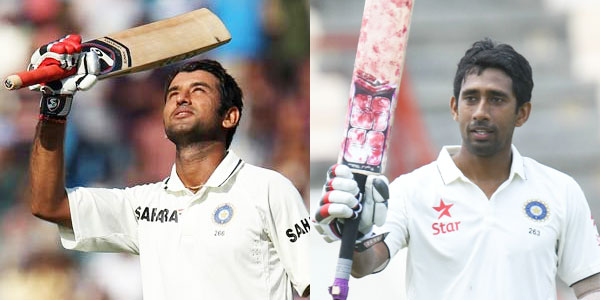 Pujara and WP Saha played excellent cricket and put India in commanding position. CA Pujara smashed double knock and made 202 runs and WP Saha also contributed 117 runs. RA Jadeja played quick inning of 54* runs put India on huge score of 603 runs. India declared inning on 603/9 and gave Australia 152 runs lead over 1st innings Australian score 451 runs....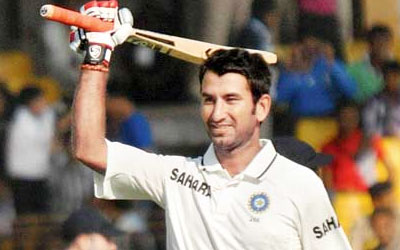 CA Pujara played classic cricket in middle and smashed his 11th test century with excellent batting. Other middle order batsmen failed to stood in middle for long and lost their wickets in regular interwals. India were 360/6 at stumps day3 with Pujara still in middle contributing 130 runs....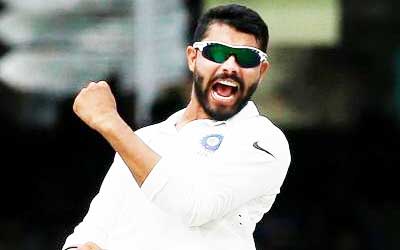 With SPD Smith's 178 runs, Australia all out scoring 451 runs. RA Jadeja picked up 5 wickets with superb bowling. UT Yadav also bowled well and took 3 wickets for India. India in reply made solid start with KL Rahul and M Vijay initially. India were 120/1 at stumps day 2...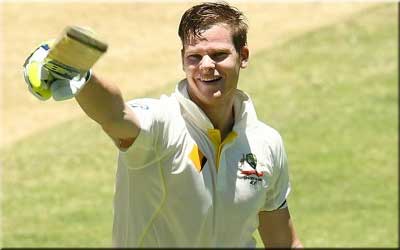 Having lost 4 wickets in 140 runs, SPD Smith and GJ Maxwell played excellent cricket in middle and put their team on top. Skipper SPD Smith smashed 117* runs and Maxwell also still in middle with superb 82* runs at the end of day 1 play....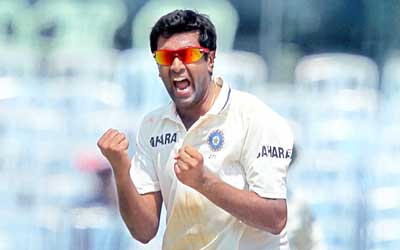 Australia surrender against R Ashwin's turning bowling and all out scoring just 112 runs in 35.4 overs and lost the possible winning match by 75 runs. R Ashwin picked up 6 wickets for 41 runs. India level 4 match series by 1-1. KL Rahul declared man of the match for his 90 and 51 runs in match....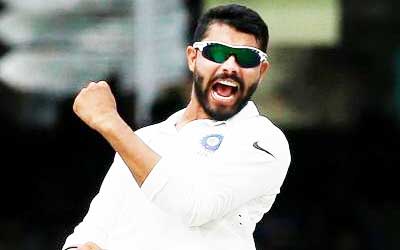 India fight back well as managed to all out Australia on 276 runs. RA Jadeja took 6 wickets with excellent bowling. India started 2nd inning with 87 runs debt but Rahul's 51 and Pujara and Rahane's sensible batting managed to score 213 having lost 4 wickets lead by 126 runs with 6 wickets remaining ...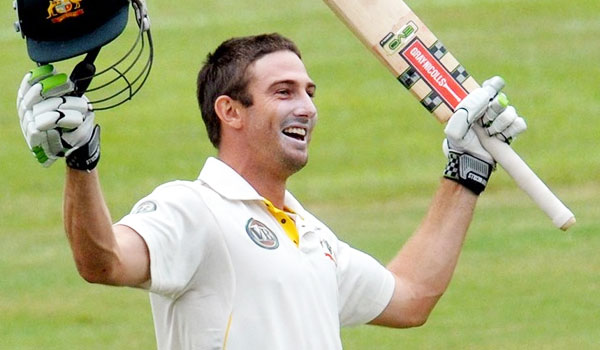 Shaun Marsh and MT Renshaw played slow but useful innings forAaustralia and contributed well 66 and 60 runs before left the field. RA Jadeja picked uip 3 wickets for India. Australia lead by 48 runs with 4 wickets remaining in the 1st innings. ...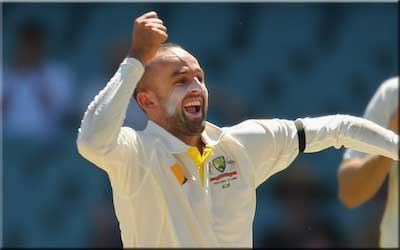 India's most batsmen failed understand Nathan Lyon's turning balls well and kept losing wickets in regular interwals. Lyon picked up 8 wickets and forced India to finish on 189 runs in 1st inning in 71.2 overs. Australia made slow but steady start and made 40 runs without losing any wicket. ...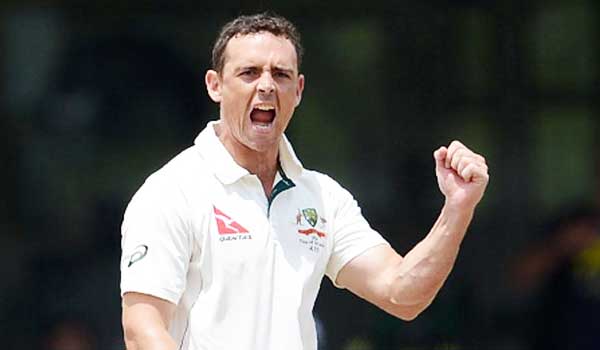 India flop show continued in 2nd inning too and whole team all out just in 33.5 overs scoring 107 runs and lost the match by huge margins of 333 runs. NM Lyon took 4 wickets and SNJ O'Keefe picked up 6 wickets with impressive bowling performances. O'Keefe declared man of the match for his career best 12 wickets in match. Australia led the 4-match series 1-0 in 4 tesh match series as well....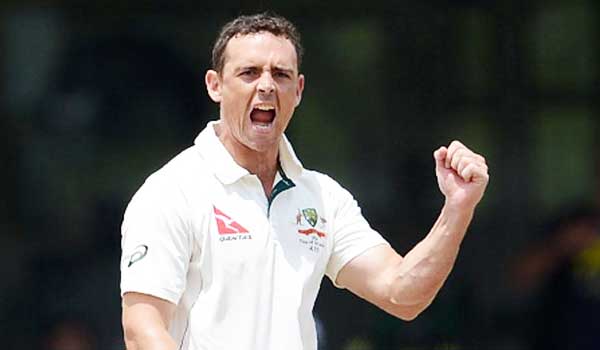 Inform India's batsmen failed to bat well today and collepses scoring just 105 runs in 1st inning. Top orders were removed by fast bowlers and SNJ O'Keefe's magic bowling performance forced India to surrender and end 1st inning just in 40.1 overs.
...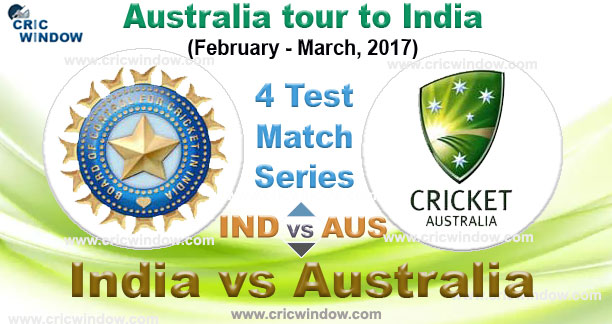 Australia will be on tour to India to play 4 test matches in February-March 2017. India will play wih Australia 1st Test match on Thursday, February 23 to Monday February 27, 2017 at Maharashtra Cricket Association Stadium, Pune.
...