CURRENT SERIES / TOURNAMENT
England vs India Series - 2014
3rd ODI (Aug 30, 2014)
Trent Bridge, Nottingham
Good All Round performances gave India 2-0 lead in 5 match ODI series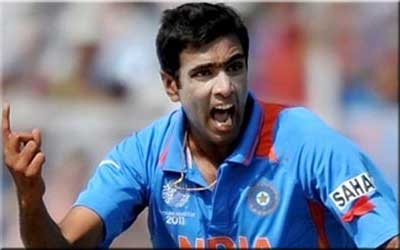 India with all-round performance won the match by 6 wickets. AT Rayudu played superb inning of 64* runs. RA Ashwin picked-up 3 wickets in his 10 overs and declared man of the match...
ICC Test - ODI's - Twenty20 Ranking



LATEST CRICKET NEWS
Top Stories and Headlines
Kallis retired from International Cricket

South African all-rounder Jacques Kallis announced his retirement from international cricket in all formats. He ends his ODI career with 11579 runs in 328 matches with 17 centuries and 86 fifties at an average of 44.36...

Read more...
Jayawardene retired from Test

Sri Lanka's 37 years stylist batsman Mahela Jayawardene has announced his retirement from Test cricket. Mahela currently holds the record for most runs, most catches and most Tests played for Sri Lanka.

..

Read more...
Get more cricket news...
NEXT SERIES / TOURNAMENT
Champions League T20 - 2014
Begins on September 13, 2014
India
CLT20 2014 Season 6 will be started on Sept 13, 2014 hosted by India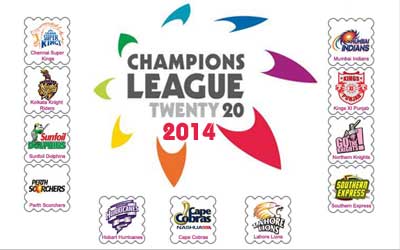 12 teams will be fight for title of Champions League twenty20 2014 Season 6 from 13th September 2014 in India. Initially 4 teams will play qualifing round to enter in Group Stage matches...
FUTURE SERIES / TOURNAMENT
ICC Cricket World cup - 2015
Begins on Feb 14, 2015
Australia & New Zealand
11th ICC World Cup will be started on Feb 14, 2015 and hosted by Aus & NZ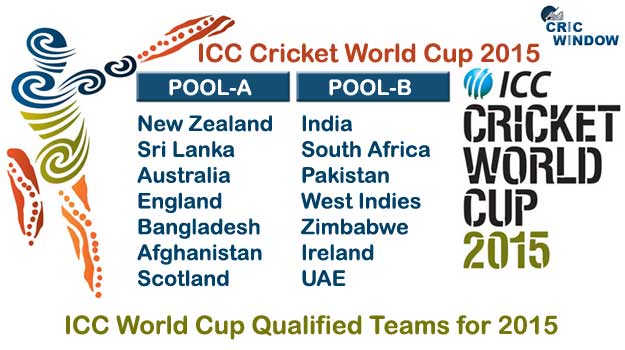 11th Season of ICC Cricket World Cup will be started on Saturday 14th February, 2015. This season will be hosted by two countries: New Zealand and Australia...
RECENTLY CONCLUDED TOURNAMENT
IPL 2014 (SEASON - 7 )
Final Match (KKR vs KXIP) June 01,2014
M Chinnaswamy Stadium, Bangalore
Manish Pandey's 94 runs helps KKR to lifted IPL Trophy 2nd time in IPL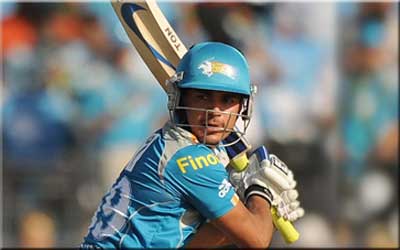 KKR with good batting performance of MK Pandey won IPL-2014 final by 3 wkts. MK Pandey declared man of the match for his 94 runs of 50 balls...
COUNTRY WISE PLAYERS PROFILE
Players' Career Analysis
HISTORICAL MOMENTS
ICC Cricket Wold Cup at a Glance
1st World Cup 1975 - England

Winner : West Indies

West Indies snached the 1st World Cup Trophy with good all round Cricket....
2nd World Cup 1979 - England

Winner : West Indies

West Indies won successive world title on the back of some destructive batting and bowling....
3rd World Cup 1983 - England

Winner : India

India upset West Indies in the low scoring Final match and won the match by 43 runs....
4th World Cup 1987 - Ind-Pak

Winner : Australia

It was a face-off between two other old rivals - England and Australia. Australi won the final by just 7 runs...
5th World Cup 1992 - Aus-NZ

Winner : Pakistan

Imran Khan's Pakistan beat England in the first World Cup to be played in coloured clothing and under lights...
6th WorldCup 1996-Ind-Pak-SL

Winner : Sri Lanka

Sri Lanka with their manic hitting in the first 15 overs, and won the final match against Australia by 7 wkts...
7th World Cup 1999 - England

Winner : Australia

Australia won 2nd World Cup title. In Final match Australia beat Pakistan by 8 wickets in 20.1 overs...
8th World Cup 2003 - SA

Winner : Australia

Australia under Ricky Ponting Captaincy clinch their third World Cup title and second in a row...
9th World Cup 2007 - WI

Winner : Australia

Australia won World Cup title three in a row. In a final match, Australia win over Sri Lanka by 53 runs...
10thWorldcup2011-Ind-SL-Ban

Winner : India

MS Dhoni played captain's innings to steer India to World Cup success after long interwals of 28 years...